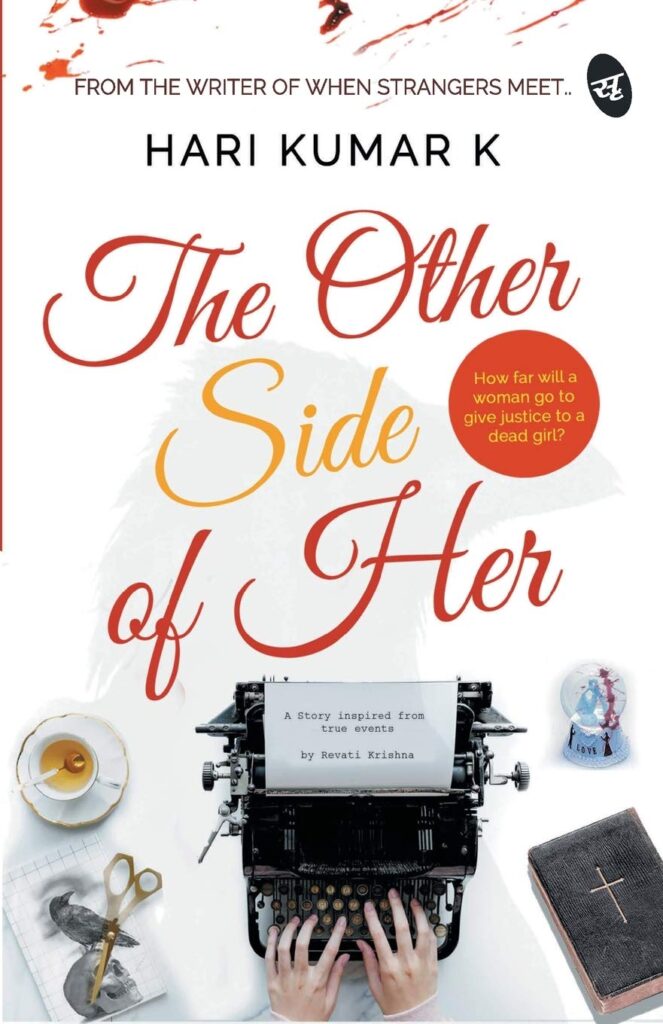 ADAPTED AS ACCLAIMED WEB SERIES BHRAM ON ZEE5.
Bestselling romance writer Revati Krishna had everything that a girl
could wish for – A sparkling career, a thriving fan-base and a perfect
love life. However, life is not always a bed of roses… Sometimes,
there appear thorns… An unfortunate car accident turns her life
upside down.

To start over her life, Revati moves to a sleepy hill station where
she gets entangled with a murder that happened 15 years ago.
On the pretext of writing a book, she starts investigating into the
matter and finds striking evidence which otherwise could never be
found. But she doesn't know that she has put her own life in danger.

How far will One Woman go to give justice to a Dead Girl?
The answer lies in that incident which happened 15 years ago.
The incident which shall tell the world…
The Other Side of Her story.
Pages: 192
Available in: Paperback
Language: English
Publisher: Srishti Publishers