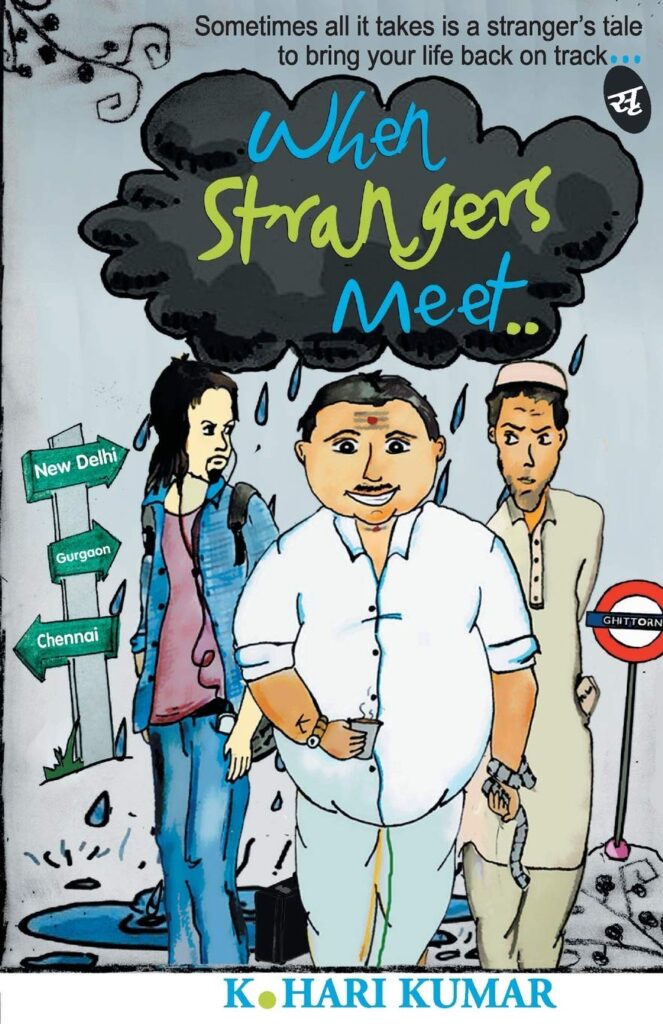 NATIONAL BESTSELLER – OVER 50000 UNITS SOLD.
An easy but interesting read, When Strangers Meet.. has a story that youth can relate to. It shows the father-son relationship from the points of view of the three main characters in the book, each belonging to different ethnicities and stratas of society.
The lives of Jai Sharma, Krishnaprasad Iyer and Hussain Ansari intersect on one fateful day at a metro station. It's a meeting that changes their lives forever. Jai is a typical rebellious college kid. He has his own dreams and passion, but is being forced by his parents to pursue the dreams that they have for him. In order to break the shackles of parental authority, Jai runs away from home.
Hussain, a tea stall owner is a man of modest means. Although, he has never known happiness in his life, he never lost his faith in Allah. He is on a journey that he is sure will turn his fate around.
Last but not the least is Iyer whose story is at the heart of the novel, When Strangers Meet…It is the story of his past which unexpectedly changes the lives of Hussain and Jai.
The real life situations depicted in the novel captivate the readers and show us that sometimes even strangers may change our lives unexpectedly.
Pages: 280
Available in: Paperback
Language: English
Publisher: Srishti Publishers and Distributors